I always like to share life updates on this blog, whether happy or sad. I am eternally grateful to those who have read OMAAT for a long time, as I have been writing this blog for much of my life at this point. Well, today I have probably the biggest life update yet, which will undoubtedly shape the content of this blog.
My new favorite type of Miles
Just 24 hours ago, Ford and I welcomed our son, Miles, into the world. Although we're only a day into this dad story, I'm not sure words can adequately describe the overwhelming emotions, joy and gratitude we feel. Getting to this point has been a very long journey, and we can't believe the moment has finally arrived.
There's so much I'm feeling right now, but frankly I'm having a hard time putting it into words, probably due to a combination of exhaustion and untold emotions. I will say that for me, one of the most special things is that my mother is always there to meet Miles. As long-time OMAAT readers know, she's been battling cancer for years and it was her dream to meet him. I have infinite gratitude for what happened.
I'm excited to learn to travel in a whole new way
Besides generally being excited to be a dad, I'm also looking forward to learning a completely different way of traveling. I'd like to think I'm a travel expert, but I suddenly feel like a total newbie and find myself googling just about everything about traveling with a baby. You can bet I'll get plenty of posts asking readers for advice and sharing my experiences of traveling with a baby.
Traveling with a newborn certainly changes the dynamics of travel, and I imagine this is even more the case when you are two gay men with a baby. I'll be sure to share my experiences with you.
I'm also officially starting the countdown – only 17 years and 364 days to the first Miles credit card application! 😉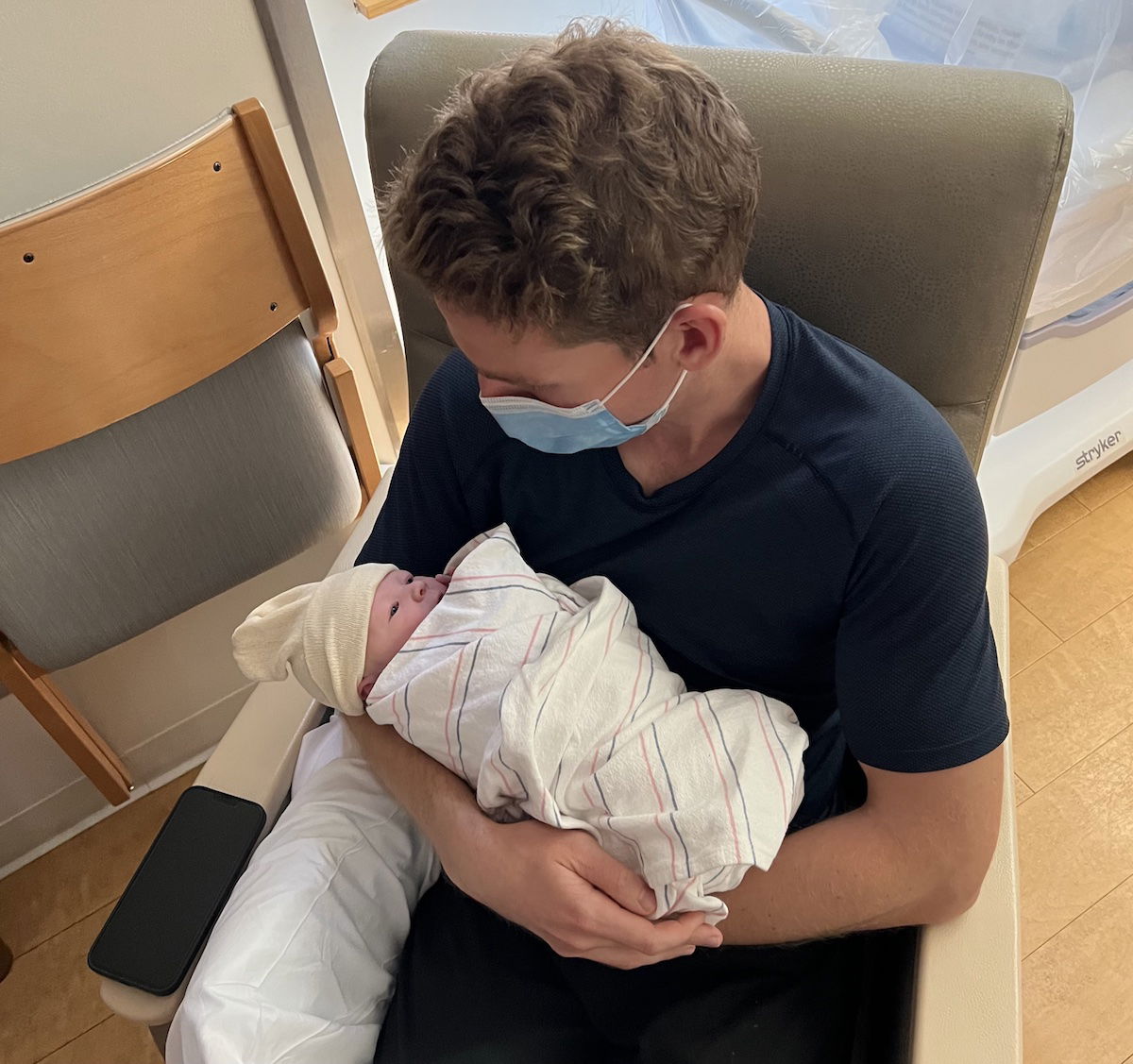 What this means for blog content in the future
I doubt we'd take miles on long weekends in Asia in the first few years, even though there's amazing first-class award space. So what does this mean for blog content?
Chances are our family trips will mostly be closer to home at first, to keep things simple
When we decide to travel long distances, we'll probably prioritize staying longer at a destination, even if that's something we've been doing lately anyway.
I will of course continue to review many airline products, although this will probably take the form of very quick trips of just a few days, as I did in the good old days, to maximize time at home
I will definitely seek advice from other parents here. I've heard some people say it's easy to travel with babies as long as they can't walk. We'll probably start things slow and go from there.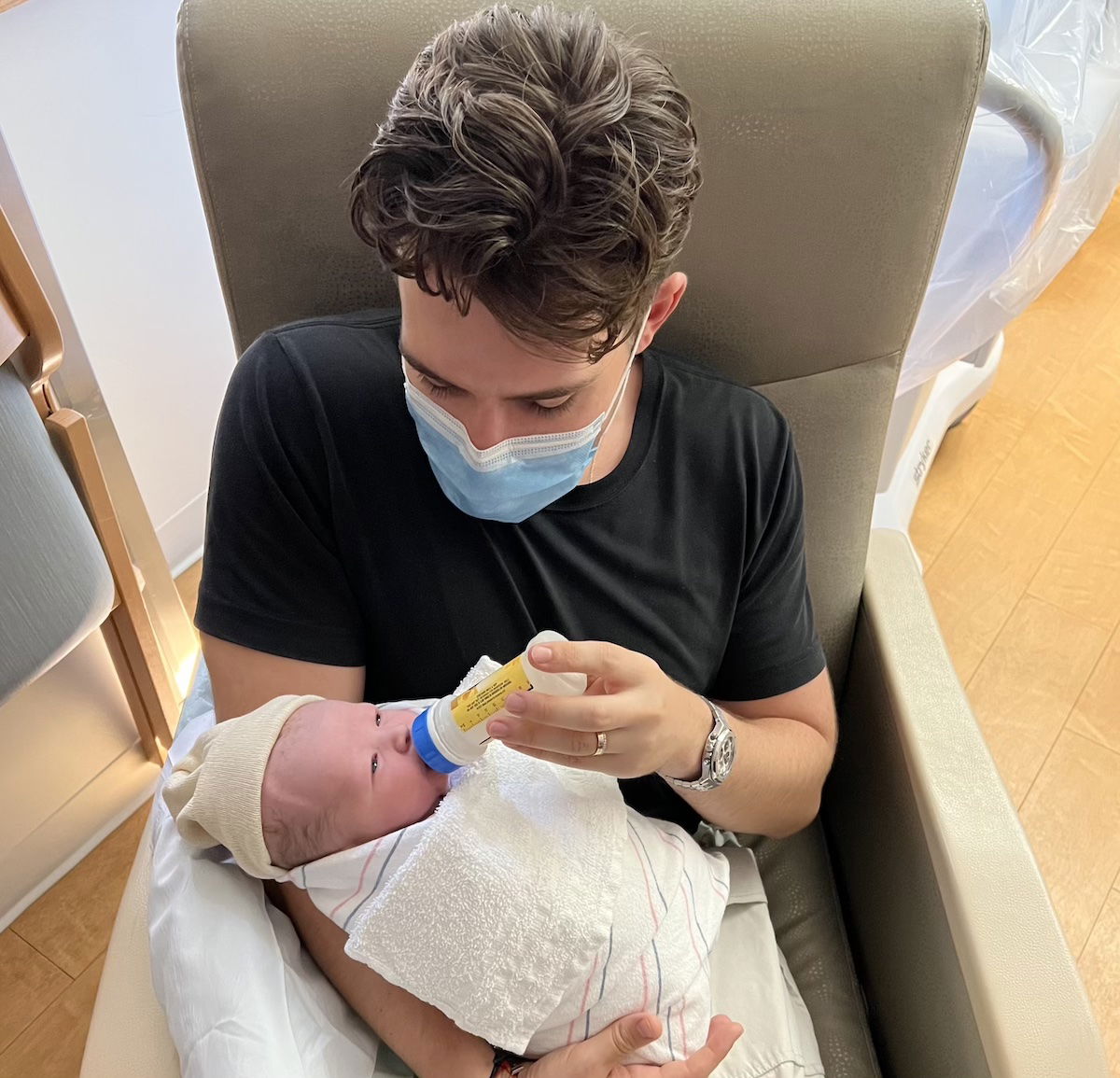 At the end of the line
What a hectic, thrilling, surreal and graphic 24 hours it has been. Ford and I are both excited for a whole new adventure in life, and I'm also especially excited to be a newbie to travel again, as I learn about the fascinating world of traveling with a baby. .
Thanks for reading, and if parents want to share their top tip for traveling with a newborn/infant (or something they wish they'd known sooner), I'd definitely welcome it!